Discover more from Cryptowriter
Cryptowriter is a blockchain agnostic community driven crypto publication.
Over 3,000 subscribers
Mandel 3.1 Release Candidate #1
It's been a long time coming, but Mandel is finally here. Baring testing and BPs finding consensus, Mandel 3.1 expects to go live this September. The ENF released a product (Mandel 3.1 Release Candidate #1) for testing on the 4th anniversary of EOS. Anong the features the ENF listed as part of the release candidate are:
… protocol upgrades enabling contracts to get the current block number and to accelerate various cryptographic computation…
In anticipation of the activity that the Trust Network expects to bring, the ENF seeks to hire new talent. 
Happy Birthday EOS
June 14th marks the anniversary of EOS' first block producers. The blockchain itself was published and actively tested earlier in 2018. However, active block producers means P2P transactions and an open mainnet network. EOS Authority wished the community a:
Happy birthday EOS! 🎉
The veteran team maintains maybe the best known block explorer. Leave it to them to acknowledge the importance of this anniversary:
On June 14th 2018… the $EOS Mainnet was activated. We also produced our first blocks. Original BPs list …
The World Has Another Eden
If you've been following Eden on EOS then you know how crucial it is for a blockchain to secure reasonable governance. Eden has shown both promise and growing pains. While Eden on EOS Chief Delegates seek to acquire the keys of the mainnet, another community grows in its shadow. Brighter by the day, Eden China recently held the second independent trial election using Eden technology. Playing a key role is Gracie Lau, a current BP for Eden on EOS.
Yves and ENF
It was a busy week all around. Here's a few more highlights from the ENF and its Founder and CEO Yves La Rose. The ENF is looking to hire new talent. So is Nathan James. The Yield+ liquidity incentives program continues to gain momentum. Yves discussed carbon markets, the importance of revitalizing the ecosystem, the challenges of the job, and the next wave of DeFi. Both Yves and Blockchain Zack discussed the Trust Network this week. Also be aware of the community discussion around the EOS EVM on Twitter spaces
Recover+
Lost account? No problem. OK, maybe not as easy as a phone call. Afterall, this is blockchain. Still, what the Recover+ group is working toward is amazing. Imagine having a way, one that you're comfortable with, to both maintain control over your digital assets while recovering a lost account. The recently released Recover+ Blue Paper goes into what's possible. Account recovery has been a hot topic in recent months. A variety of methods have been explore, including securing recovery with family and friends. Here' what Yves La Rose had to say:
…We researched the best solutions to recover hacked funds and ensure #EOS users are protected. DeFi 3.0 will have an insurance layer and it'll be built on $EOS…
Pomelo Season 3 NFTs
Another season of Pomelo approaches. How do we know? A new set of NFTs are coming. Check out the teams's Medium post to learn more. 
Eden CDs Declare Independence
This past week may prove to be a turning point for Eden on EOS. Reigning Chief Delegates posted a declaration of independence. It's not an empty action. The objective is to take ownership of the mainnet's keys. Daniel Larimer commented on the implications of the Chief Delegates' declaration of independence. He cited legal concerns. In normally scheduled mainnet news, there was the 10th meeting of this terms CDs, team Mandel meeting #19, Top 5 EOSIO Moments of the Week, daily news by EOS Vision, and as always, the weekly Fireside Chat. You may also wish to catch the brief discussion and giveaways being hosted by the EOS Support team. 
Fractally Consensus
Dan doesn't publish every week, but when he does, the ground beneath seems to shake. Commenting on the CDs declaration was just one of the impacts his writing had in recent days. Maybe the most powerful, and certainly the most technical was his post on the performance capabilities of the coming fractally database. Excitement continues to grow. Each passing Saturday whitepaper discussion feels more energetic. Now that a second fractal has spawned, there's even more proof in concept. It's by no means trivial to have the capacity to achieve meaningful consensus in a short time. Find out more by joining the whitepaper discussion.
---
COMMUNITY CHATTER
Charles Hoskinson
@IOHK_Charles
Sounds like we need to form a wallet standards group. Who's in? https://t.co/meLb1JLQSG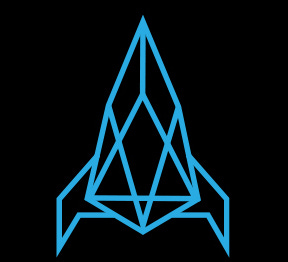 help.eossupport.io
The resource system on EOS
How to optimize your resources management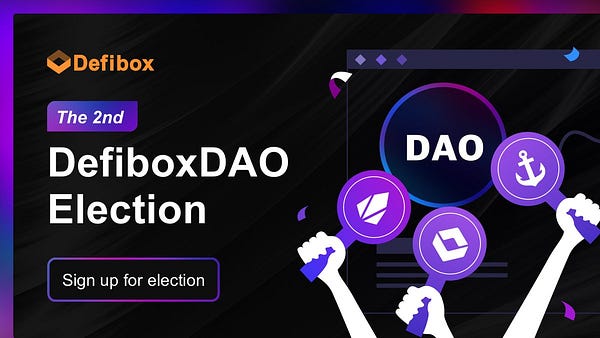 ---
EOSweekly is a roundup of recent news within the ecosystem. Unique needs and services continue to emerge as the advantages of blockchain technology are realized. Easy access to information becomes increasingly important for these expansive networks.
Follow Marco: Twitter