EOSweekly: Art Battles, TelePowerBot, Blankos, Liquid, Chintai, Lots of Eden, B1
From Street.gems' virtual art battles to Blankos' marketplace, the NFT gaming space is starting to heat up. As a community, EOS achieved a level of maturity in EdenOS, B1 support, and the recognition of interoperability from projects like LiquidApps. Real world application, as those already happening in Venezuela, find hope in Chintai. Then there are new projects like ROW coming out of the Hackathon that hope to provide non-tech user comfort.
TOP HEADLINES
---
Street.gems
Internet access added much to daily lives. Imagine what it was like transitioning from only receiving information via television to interacting with words, images, games and eventually videos- all on a computer screen. Online environments have always been about more than communication. They allow for expression. It's this liberation through expression that's found in street art and associated cultures. This is why .Gems' Street.Gems NFT venture is a big deal. EOS Nation covered this topic and described activities like competitive art battles within virtual reality.
---
Blankos Update
June 7th, that's right, and for those digital minds 06.07.2021, is the day! If you need to ask "For what?", then I'd bet you'll be scrambling to buy with even greater resolve. How long will it take for those mischievous Blankos to cause a ruckus for visitors? Alpha Marketplace will have enough to deal with. As incredible as it's for Blankos universe to have its first tradable marketplace, the looming update is even greater. Angel Abreu covered the update in "The Mother of All Blankos Updates". He highlights skills, skin mashups, seasonal events, and grade-ups.  For more intricate details, visit Blankos Junction.
---
PowerUp Descends upon Telegram
PowerUp Telegram Bot! We are alpha testing the new
eospowerup.io
Telegram Bot (funded by Eden on EOS trial run) Give it a try and let me know if you find any issues or have any feedback. Thanks!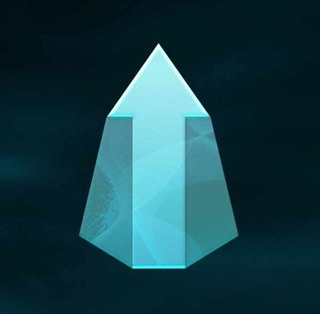 eospowerupio
You can contact @eospowerupbot right away.
t.me
The community felt a slight rumble with this eospowerup tweet. Using Telegram for PowerUps is something that should prove quite useful. OPS completed quickly and reliably out of the gate. Onboarding and time management are enough to make the effort worthwhile. Ventures like NFT drops now have one less thing to be concerned with. Veteran crypto users know about tip bots and mini-games that lead to crypto rewards. Hard to imagine the Telegram PowerUp bot not expanding upon engagement-driven activities. 
---
Prospectors Grand Land Announcement
WECAN released more information about the new land dynamic for Prospectors. Termed The Grand Land, players will have the opportunity to own land (as NFTs) for the first time. The renting dynamic expects to remain in place for currently established lands. A rail system connects lands allowing for the transportation of goods. New land will occur in stages. Integration is planned for October 2021. Sales of the first Grand Land will occur in mid June.
---
LiquidApps Development Update
EOS has already offloaded larger chains like Ethereum. Such opportunities are only possible through development effort in cross-chain bridges. LiquidApps' key focus is on this dynamic. No easy task, the team demonstrates brilliance as it continues to move forward with placing EOS at the center of functional blockchain technology. The latest news involves interoperability for BinanceChain using LiquidBridge technology. Support for multiple EVM chains is among the highlights. Visit the LiquidApps gitbook for more details on both the latest version and specifics on Binance development.
---
EOS Solving Real Problems Now
Once again EOS causes a stir over its real world applications. This time, it was EdenOS calling attention to crypto in Venezuela. There's a sense of an unstoppable movement occurring. More than 700 Venezuelan vendors now accept EOS as payment. The daily turnover rate has also been quite impressive. EOS is uniquely capable of delivering real world solutions within fast-paced environments.
---
Chintai CTO Philip Hamnet Interviewed by Cryptowriter's Brandon Lovejoy
From barcodes to QR codes to blockchain ledgers, the digitization of real world goods is finally coming to maturity. Regulatory compliant blockchain applications is a sensible course of action for the peaceful transition of new ledger technologies. Chintai is at the forefront of both of these efforts. The team,  led in part by CTO Philip Hamnet, puts EOSIO squarely at the center of the future of blockchain. Brandon Lovejoy interviewed Hamnet about Chintai's ability to tokenize real world goods as well as discuss topics like the intent of code is law. The interview comes on the heels of news of CHEX token listed on Bitfinex.
---
Block.one Wire
B1 is as integral to EOS as any other member. EdenOS introduces a much needed spectrum of influence. Instead of fostering conflict or indifference, B1 has shown support for Eden endeavors. With that in mind, here are this week's noteworthy activities out of the B1 camp:
---
Cryptowriter (CryptoFinney) Report
Seems like every week the Cryptowriter community adds something new. Likely to get a lot of use out of the Drop and Project Update Calendar (more next week). Seemingly small developments like the recent Telegram PowerUp Bot can have a great impact upon the community, its use of time, and interactions. Some stuff from around the community:
In addition to the BloxPopuli interview of Chintai CTO, this week's The Cryptowriter Podcast Network coverage included:
My Lotto Coin (on The Shift)

CoinBurp (on Blockpunks)

Eden on EOS (on Roundtable Live)

Lotus' NFT Drops (on Behind the Pixel)

FIO Protocol (on The Shift)
Follow the link in the footer for the latest articles.
---
Around the EdenOS Community
Hard to imagine that in addition to weekly overviews for Block.one and Cryptowriter, that chatter across the EOSIO ecosystem won't warrant a dedicated EdenOS section. Here goes the first one:
Please leave a comment if insight strikes you towards improvement ideas or notice something missing.
---
COMMUNITY CHATTER
Wallet Tutorial: Using
#Anchor
to change permissions of an existing EOSIO account to use a Ledger
forums.eoscommunity.org/t/using-anchor…
#EOS
#EOSIO
@Jesta187
@greymass
---
EOSweekly is a roundup of recent news within the ecosystem. Unique needs and services continue to emerge as the advantages of blockchain technology are realized. Easy access to information becomes increasingly important for these expansive networks.
---
Follow Marco.
Learn how to earn…
Become part of our community.
Follow our socials.
Subscribe to our podcast.
Subscribe to this publication.