Discover more from Cryptowriter
Cryptowriter is a blockchain agnostic community driven crypto publication.
Over 3,000 subscribers
EOSweekly is a roundup of recent news within the ecosystem. Unique needs and services continue to emerge as the advantages of blockchain technology are realized. Easy access to information becomes increasingly important for these expansive networks.
EXPANDED EDITION: 
Hackathon Submissions
The EOSIO Hackathon concluded on April 6. Finfluencers gave the community a sneak peek of their project. The team hopes to find the right mix of a fair financial solution supported by a social component.
PowerUP Complete!
Block.one let the community know that the transition to the PowerUp resource model is now complete. This impacts the whole EOS community. For a quick overview of the new model, watch the illustration video.
TOP HEADLINES
---
Smart Contracts and Business Logic
The endless potential of smart contracts isn't often given the attention that it deserves. As more traditional businesses enter the blockchain space, smart contracts and the business logic supporting them are certain to become ingrained into a myriad of practices. Block.one tweeted about this topic and recommended a webinar from 2020. While crypto enthusiasts may be less tolerant of old resources than the average person, it's worth revisiting smart contracts now that the PowerUp transition is complete.
---
LiquidApps ETH Link
When it comes to innovation, the LiquidApps team is as good as it gets. Here's a glimpse of the potential of LiquidApp's interoperability:
"This is an #Ethereum liquidity link and once the usage starts, you are basically tapping into billions of dollars... which #EOS now has access to through the bridge."
Timely news events have emotional impact for things like day trading. Long-term, lucrative change comes from opportunities with more substance. This is what LiquidApp's Ethereum link does for EOS. Ethereum users must not fall into the trap of thinking that its billions are a scarce resource. Rather, EOS represents the opportunity to offload work that is necessary, but not cost-effective on Ethereum. The relatively large pool of dollars on Ethereum should prove to go a long way toward helping the EOS network realize its potential. For more information, there's a half hour video discussion.
---
Growing the Community for ALL the World
Dan Larimer's vision clearly involves a free and open global network that can sustain independent financial efforts. He spoke about various topics in a recent interview. It was an opportunity to spread the word among the Chinese community. On a similar note, Dan thanked the Spanish community for translating his book, More Equal Animals - The subtle art of true democracy. By facilitating blockchain for the billions of global citizens within these communities, EOS can become the foundation of fulfilling social change.
---
EdenOS Discussions Center around a Decentralized Future
Block.one's Brendan Blumer worked closely with Dan Larimer throughout the development of EOSIO. It's quite meaningful for him to acknowledge that:
EdenOS has the potential to evolve public blockchain governance ... one of the most important explorations happening in crypto today.
The principles for EdenOS are taken out of Dan's More Equal Animals. Advancing democratic principles is by no means easy and certainly not a given. Still, blockchain continues to demonstrate the ability to rise above politics. Dan's recent meeting with Chinese blockchain producers and other influential members of the region illustrates this point. Enthusiasm is through the roof. Dan also took the time to praise EOS Nation for organizing the call, a sentiment held by most everyone in the community: 
EOS nation has been a huge support for my efforts to bring decentralized governance to #EOS.
Efforts like these need to be recognized for what they mean to the community for EOS to realize its full potential.
---
Sense Chat
The crypto community is social, more so than the average. Imagine if a social platform incorporated blockchain at its core. Tidbit and Yup are quality projects. Sense Chat provides a more comprehensive answer. Cointelegraph examined the reward system in a recent article. The short-message chat platform is fully decentralized and encrypted. Unlike an add-on, crypto is an inescapable part of the environment: 
"By using Sense Chat, members are empowered to have more control over their experience, reward one another, and curate content using their $SENSE tokens as a 'vote.'" 
Tim Draper is a key investor and Crystal Rose Pierce is CEO. Sense tokens can be traded on Newdex directly for EOS.
---
MLB Adds to WAX's Exciting Future
The list below are just some of this week's highlights coming out of the WAX community:
One reason why WAX is particularly important for EOS is because of the ease of dual integration. Projects like Prospectors and CryptoFinney already exist on both blockchains. EOS' dedication to core technology enables WAX to focus efforts on the NFT market. There's also a reciprocal relationship that draws new members into the EOS ecosystem that wouldn't otherwise.
---
Blankos Marketplace Controversy
Amidst controversy, the highly anticipated Mythical Marketplace was announced this week for a May rollout:
The Mythical Marketplace is our web-based exchange to host the buying and selling of digital Blankos as #NFTs. 
This came as a bit of a shock. Many players/investors believe that Blankos would launch on the EOS mainnet. This belief was a driving force behind the early Founders sale. The community is just in raising its voice because Mythical appears to have misrepresented itself:
Help was even offered to realize the dream. There's also the issue of the extensive EOSVC fund.
---
Prospector Grand Land Sale
When it comes to games on EOS, Prospectors might prove to be the granddaddy of them all. Maybe it won't become the most influential or impressive, but laying those early railroad tracks? Hard to deny Prospectors' claim into the Hall of EOS. It reigned for months in the top spots for users- all the while adding new features and worlds. Many developments were first-of-kind. Consider the combined EOS and WAX transactions alone. The core user base knows this is only the beginning. Character skills haven't even been implemented yet. Then there's the whole moss and horse thing. You judge if the team took liberty in calling the following a "game-changer":
Plots will not be rented in the Grand Land. The plots will be distributed in the form of #NFTs
A Medium article targets July 2021 for the Grand Land Sale.
---
CryptoFinney Report: The Burn
Is burning a big deal? For some cryptocurrencies it is. Actually, a few are founded on the principle. Often taking a back seat in discussions, burning can be a powerful inflationary tool. CryptoFinney decided it was time to gamify The Burn. For the EOS community, burning NFTs to mine new ones is an opportunity to really show off the technology: 
"Yo, I'm a CryptoFinney, and my compadres and I are about to take over the #WAX and #EOS blockchains."
Here's a link to a good conversation on the potential of NFTs, where it rained CryptoFinney Shift Gold Coins.
---
COMMUNITY CHATTER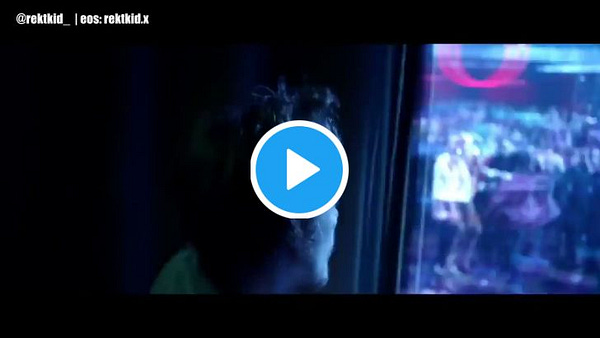 ---
Learn how to earn…
Become part of our community.
Follow our socials.
Subscribe to our podcast.
Subscribe to this publication.