Discover more from Cryptowriter
Cryptowriter is a blockchain agnostic community driven crypto publication.
Over 3,000 subscribers
Pomelo finished- for now. Port solves unique accounts. ENF connecting with users. EOS Nation reports on WAX NFTs… huh? Helios sets out to complete a long-awaited delivery. No more artificial flavoring, Newdex is 100% EOS. Yeah, yeah, more Eden, more Dan.. c'mon now, we ain't your average chain. Finney lurking about the UNDRGRND?
TOP HEADLINES
---
Pomelo Season 1 Concluded 
Pomelo's first season of community driven (quadratic) funding has concluded. Initial public goods from dedicated developers should impact the mainnet soon. Be on the lookout for Pomelo related NFTs. Setting the pace this week was the .gems team. The group transferred all their Pomelo NFT sales revenue to the matching pool. The next round is sure to take us even higher. Once Pomelo funded projects begin to mature, who knows what blessed things await on the horizon.
---
The Port Solution: "1 Person 1 EOS Account"
EOS is not your average blockchain. It was never meant to be. Port's "1 Person 1 EOS Account" can help ensure this. Port leverages the power of traditional passports with modern mobile technologies to build a "global trust-chain". The solution is a private one that offers substantial sybil attack protection. Only an individual's citizenship country need be revealed. The rest remains anonymous within the trust-chain. The venture gained high respect from EOS Nation. A 60k grant was dedicated for distribution across Seasons 1 and 2.
---
ENF on Wallets and UX
Here's what the EOS Network Foundation had to say about the importance of wallets for the EOS ecosystem:
As the first touch point into the #EOS ecosystem, wallets serve as one of the most critical pieces in the UX.
Two ways in which the ENF is helping to improve this area of the mainnet and greater ecosystem are Wallet+ and through recognition grants. Wallet+ is part of the new Working Group (WG+) initiative. It's an integral part of a system that will guide future development. Wave 5, with the objective of funding the most dedicated wallet providers, was the last of the recognition grants . WG+ accounted for $1.1 million of the more than $4 million distributed by the ENF for recognized projects, Pomelo matching grants, EdenOnEOS, and ClarionOS.
---
EOS Nation WAX Report
EOS' influence extends beyond the mainnet. EOSIO sister chain WAX has several projects either actively on both chains or in development. Our beloved mascot Finney is among them. EOS nation provides a monthly WAX report. NFTs taking the spotlight this month include provinz.digital and Sk8coin. This month also marks the distribution of 3 million WAX NFTs. It took 312 collections to achieve the milestone.
---
Helios Fills a Long-standing, Needed Role
Brock Pierce is never at a loss for providing wisdom and insight. His words from a recent Fox Business interview hits home for both EOS fractal governance (EdenOS) and global political challenges:
You've got the old economy and the new economy, the question is where do people vote with their wallets?⚡️
EOS has been ranked among the top 5 cryptocurrencies. However, it never had comparable infrastructure or financial support. B1 was supposed to greatly assist in this endeavor. Led by Brock Pierce, Helios plans to file the role of the EOS investment arm. You can read more about that on Helios Rises.
---
Newdex is 100% Focused on EOS
EOS would be amiss without Newdex, to say the least. Want to know how committed the team is to the mainnet? The latest announcement should make it clear that Newdex is as tied to EOS as any other developer. Newdex's Binance Smart Chain proved successful compared to competing products. However, due to lack of overall industry interest and other issues, the Newdex team has chosen to focus on EOS and shut down its BSC-Beta. The announcement is almost perfectly timed by Pomelo completing its first round funding. No wonder why the EOS Alliance awarded the team $100,000 in October.
---
Around the EdenOS Genesis Community on EOS
Eden continues to expand its influence, doing so in logical, orderly, and harmonious fashion. Surely much is owed to the wisdom, dedication, and of course, lead architectural efforts of Daniel Larimer. Here's an example of his distant gaze into the horizon:
Everyone is so focused on the freedom to speak, but what about the right to hear or right to know? …Forced ignorance cannot be good.
He goes on:
Spam (a form of speech) is censorship in the same way a signal jammer prevents people from hearing a message …
As its name suggests, EOS Support is more than your average mainnet project. This week, EOS Support took hold of scams by issuing a couple of warnings about a poser Telegram group and the nefarious Shiba Inu token. Remember to check the latest Eden Members recap post, this week's Chief Delegates AMA, and a community fireside chat.
---
Cryptowriter (Finney) Report
Finney team continues development on the Builder for 2.0 and staking. It's a unique cross-chain app set to rock NFTs. UNDRGRND is not far off from making a splash either. Busy, buzzy indeed. Accustomed to weekly action? How's a Tezo's membership giveaway for ya? As always, EOS/Finney relevant Cryptowriter articles for this week include:
Of interest Cryptowriter Podcast Network on YT and Twitch for this week:
---
COMMUNITY CHATTER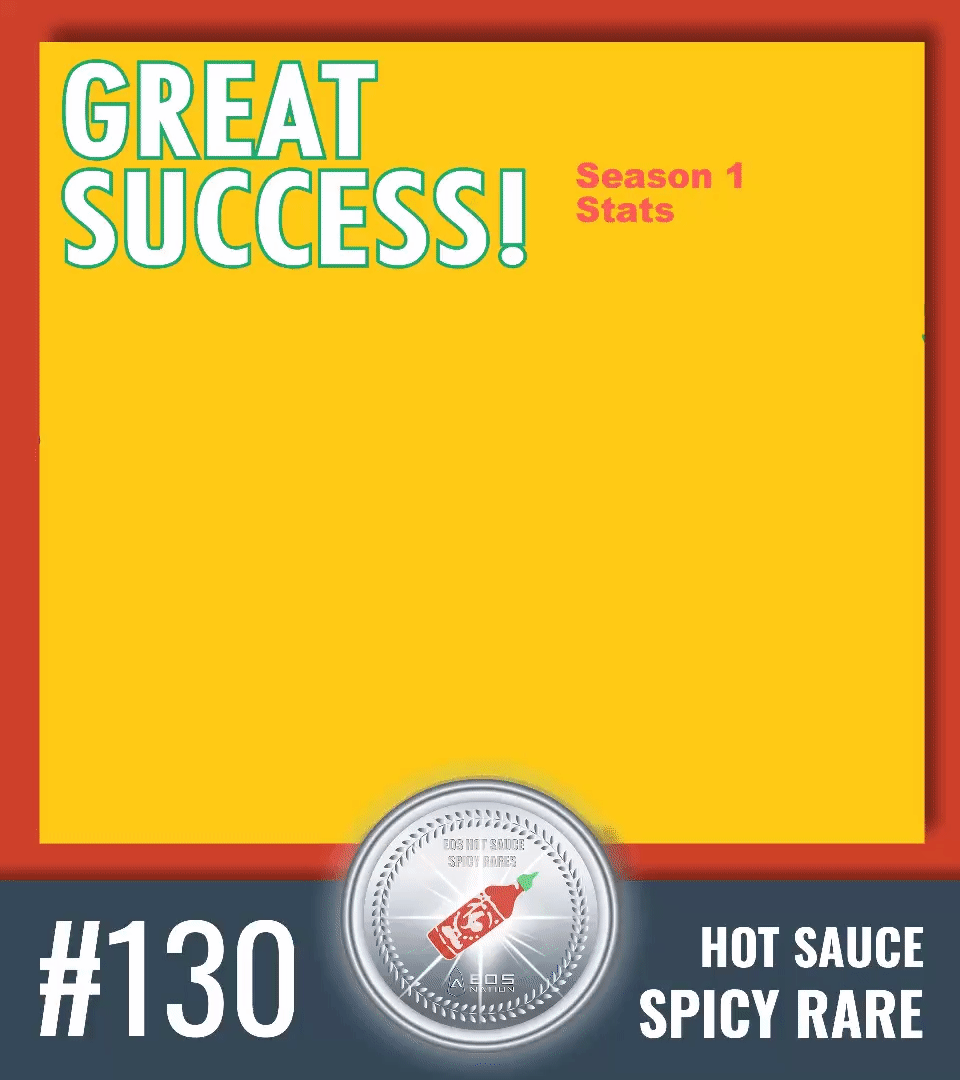 ---
EOSweekly is a roundup of recent news within the ecosystem. Unique needs and services continue to emerge as the advantages of blockchain technology are realized. Easy access to information becomes increasingly important for these expansive networks.
---
Follow Marco.
Learn how to earn…
Become part of our community.
Follow our socials.
Subscribe to our podcast.
YouTube - iTunes / Apple - Spotify