EOSweekly: Vote#2, LiquidApps, Bullish, Pomelo Seeds, Chintai Beta, EOSTARTER Tartiers, EOSIO 2.2 and Welcome Finney 
Lately, LiquidApps and Bullish feel like freshly shaken soda cans. There's certainly a lot energy around the community as Pomelo harnessed some to sprout Seeds and EOSTARTER readies to unleashes the Tartiers. EOSIO 2.2 is on the way. Chintai seems to keep step with developing infrastructure with its private beta. Finney takes his first selfie. And don't forget about the EdenOS second test election.
TOP HEADLINES
---
LiquidApps' Restlessness
One of the most exciting projects within the EOSIO ecosystem sent a strong message this week. The LiquidApps team selected July 26th for the DAPP Network community to vote on the Bancor DAO. The objective is to whitelist DAPP "for single sided LP staking with a 500K BNT co-investment!". The team also flexed its financial muscle by allocating a 750,000 DAPP grant to Blockstart. The grant will aid in developing and deploying an advanced Ethereum bridge. For more information about the open source solution, visit the DAPP Network blog on Medium.
---
More from Bullish
Surprise- No lul this week out of the Bullish camp. Former NYSE president and current CEO of Bullish discussed the $9 million deal with Frank Chaparro on The Scoop. He had this to say:
Bullish... use of liquidity pools and automated market makers ... so each pair ...will be underpinned by the liquidity ... [and yet] will look much like a traditional CeFi. [centralized finance]
Christian Angermayer also chimed in this week:
Coming from competition that operates in the shadows of regulatory grey zones (to phrase it friendly 😉), it is a big compliment to Bullish's compliant value proposition. We love free market competition ...
For greater clarity, here's Brendan Blumer explaining Bullish: 
...not a standard exchange. We pass 50-75% of all pair-specific revenue streams to depositors in corresponding liquidity pools ... compared to exchange-takes-all fee models.
Brendan further elaborates on Cheddar News. 
---
Pomelo Produces Seeds
PomeloFinney made quite the splash within the Cryptowriter community. Initial CryptoFinney NFT prices remained well above average. Maybe due to the intrigue as much as the animation, PomeloFinney continues to mystify the community. EOS Nation announced the sprouting of Pomelo Seeds "to highlight the origin story". The community explored deeply into the name's origin. For some very insightful and creative adoptions of the Pomelo name, view Hot Sauce #109. You'll find plausible (even likely) explanations for Pomelo's connection to the grapefruit and quadratic voting.
---
Chintai's Selective Beta
Seems like every week Chintai grabs a headline or two. This week, it announced its beta will open to institutional partners on July 31. Chintai, alongside B1 and Cryptology Asset Group, found recognition by Hacker Noon. A compliant DeFi solution backed by $7.5 million is nothing to sneeze at. Neither is modernizing commercial real estate. Also note that Chintai is actively seeking to hire a Compliance Officer in Singapore.
---
EOSTARTER Lets Lose the Tartiers
EOSTARTER was introduced to the community less than a month ago as the first community-powered incubator. It already caused a bit of a stir with the potential to propel promising, creative ideas. Now with the launching of NFTs, it appears that EOSTARTER has taken root within the EOS ecosystem, something that many other projects only flash. What else might one expect from a team featured on Hot Sauce. The video states that the Tartiers will be functional and are set to launch in August.
---
EOSIO 2.2 On the Way
There's a sense around the EOS community that B1 is listening (as Jack and the Blockstalk put it). EOSIO 2.2 deploys around a much more uplifting feel than past versions. Keys to watch for are increased developer usability, improved resource management, and better control over the data flow. Specifically mentioned within the EOS.IO blog are:
---
Around the EdenOnEOS Community: Election Test #2 @1700 UTC on July 17
This week is all about the second election. By the time you read this, registration will have likely closed. Even so, stay up to date with events within and around the EdenOn EOS community because election #2 is open to all, not just members. The @EOSEden Twitter handle also brought attention to EOSRate.io, a respected tool for rating BPs.
---
Cryptowriter (Finney) Report: HELLO FINNEY!
FINNEY WINS!!! What a way to make an entrance! Mark Bailey got into the specifics of the Bullish deal in Bullish EOSIO Exchange Going Public. Crypto Apologist Bot also produced a video on the topic. Maybe you heard that Wyoming legalized DAOs; but for more, and some highlights from the bill, there's EOSIO DAO Legal in Wyoming, 49 to Go. EOS, more than most other blockchains, is about interoperability. Ruma Das discussed Darwinia bridges (maybe visualize EOS under "other chains") in The Future Of Interoperability – How To Use Darwinia Bridges. For something really fun, watch Roundtable - Blockchain Comics. Also don't forget to check out the round 10 engagement winners.
For more Cryptowriter articles that help support a healthy EOS ecosystem, check out:
Other Cryptowriter Podcast Network episodes for this week:
---
COMMUNITY CHATTER
forbes.com
Bitcoin Is Steady As It Braces For A Big Week
Led by bitcoin, most major cryptocurrencies have spent the past seven days in relative tranquility. Bitcoin and ether have been trading -0.69% and -4.46% on the week respectively.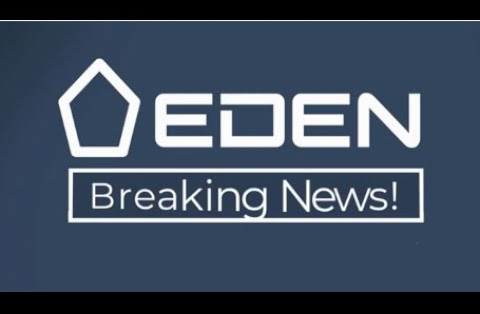 youtu.be
Ad. Eden Trial Election II - July 17th - 1700 UTC
Registration formhttps://docs.google.com/forms/d/e/1FAIpQLSeE92Rc5Y9_YGAshjp3XVWAsgQ7346rlO6woJOuQJjSLYYNIA/viewformMembership Portalhttps://genesis.eden.eos...
---
EOSweekly is a roundup of recent news within the ecosystem. Unique needs and services continue to emerge as the advantages of blockchain technology are realized. Easy access to information becomes increasingly important for these expansive networks.
---
Follow Marco.
Learn how to earn…
Become part of our community.
Follow our socials.
Subscribe to our podcast.