EOSweekly: First Official Chief Delegates!
We have our first official Chief Delegates! And all of them welcome the swarm of new project ideas. A community inspired, that's what other token holders will see. Development was ongoing as Greymass added a new feature and EOS Rate got an upgrade. EOS Argentina took time for an interview. Finney and his Aussies ran their first show.
TOP HEADLINES
---
EdenOnEOS First Official Election
Outperforming the hype, that's good tech out the starting gate. That's how EdenOS on EOS performed during the first official election. Your Chief Delegates, starting with the Head honcho, are:
182 out of more than 300 members participated. In honor of the occasion, EOS Hot Sauce streamed the event live. Watch the condensed video for Chief Delegate intros and community Q&A.
Dan Larimer participated while earlier in the week praised Violet.Garden for its application alignment for the Eden community. The social media network quietly deployed last week and seems to pick up where Voice left off. Yves La Rose linked the transfer of an additional 59,000 EOS to bring the genesis.eden total to over 263,000 EOS.
---
Eden Funds for Broad Project Development
The community saw new ideas gain momentum with some already beginning to take form. Chief Delegate Chris Barnes vowed to provide a database that recognizes worthwhile ventures and is accessible to the community. Below you'll find a few presentations circulating around the community (beyond election discussions). Note that none of the Chief Delegate projects are on this list:
Indeed there are others. Watch the round-by-round videos, visit the forums, inquire on Telegram, and test drive Violet.Garden for more.
---
EOS Rate Improves Efficiency
EOS Costa Rica added efficiency to its block producer rating tool, EOS Rate. The tool is highly effective for gauging BP performance in areas of "community, development, infrastructure, transparency, and trustiness". Both Eden and non-Eden members will notice a decrease in RAM consumption. Initially, Eden members paid twice that of non-members due to what was termed "duplication of the value required". Improvements return more than 70% efficiency for Eden members and around 25% for non-members. The updated tool now considers both parties as rateproducers with the inclusion of a specific eden_scope for the recording of specific ratings and other stats. EOS Costa Rica concludes with:
We trust Eden members will not try to harm the transparency purpose of EOS Rate.
---
Greymass: New Feature 
Widely regarded as the most important dapp on EOS, Greymass' Anchor is the rock that provides stability for all other EOS dapps. Head Chief Delegate (Satoshi) is discussed synonymous with Greymass. He and the rest of the Greymass team consistently deliver relevant solutions. This week, TeamGreymass announced their account creator link. Users can now buy new accounts for themselves (or someone else) simply by using a credit card to pay a dollar or two fee. Currently available blockchains include EOS, WAX, Proton, and Telos.
---
Status Updates: EOS Foundation, Pomelo, Bullish, Voice
Truly a metamorphic week for the EOS community. It's one that could foster a global awaken to blockchain's potential. A calm (non-election) news week was no surprise. In an effort to more than just fill space, a few words regarding high profile projects… The Foundation (ENF) is almost certain to quickly grow beyond mere project status- potentially a powerful network (as its re-termed name states). It already leverages Pomelo's decision tools. The Foundation dispersed additional funds to Eden as well as Recognition Grants. Voice continues to feature artists with a recent NFT price tag exceeding $6,000. The team will help host NFT.NYC in Time Square on November 1-4. The event is already sold out. While Bullish seemingly treads water on the heels of its private pilot, the team did release a tweet this week, albeit of a July promo video. Still, it's the first tweet in weeks.
---
Around Eden: Setting the Satoshi Standard
Aaron Cox provided as much leadership as anyone else throughout the years. More than a developer, Aaron maintains a consistent dialog with the community both in telegram chat and EOS forum updates. As a Chief Delegate he brings reassurance, even comforts the community. As Head Chief Delegate, Aaron is certain to inspire a Fort Knox like effort from those with EOS hearts. There's a reason the community backed Chris Barnes in the preseason. He hit the ground running on election day while also hosting #EOS Block Producer Interviews #7 - EOS Argentina this past week. I think it was within an hour following the election that Ami Heines published his EOS in a Box video. Aaron, Chis and Ami all produced this week. Exemplary efforts that all future Satoshis will be pressured to follow. Good going guys! 
---
Cryptowriter (Finney) Report
The image above was made by @TrentDavis78 for NFT Gamer TV. Like everyone else, this was a quiet week for Cryptowriter and Finney, that is, beyond new articles, podcasts and Finney activity. There's also a whole lot in development, so a deserved relaxed media week all around. Oh yeah, the Aussies got together in a first ever podcast. That stirred up chat a bit. Also this week, Chief Delegate Brandon Lovejoy hosted a special Blox Populi with Will Ruddick. This week's EOS (and Finney) relevant Cryptowriter articles include:
Other videos on Cryptowriter Podcast Network:
---
COMMUNITY CHATTER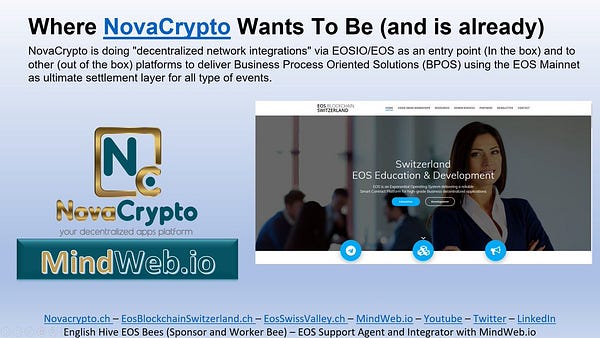 peticiones.net/signatures/tre…
Please bring awareness to the EOS movement. Three EOS community members remain behind bars. This petition is another one on top of the one that has been circulating.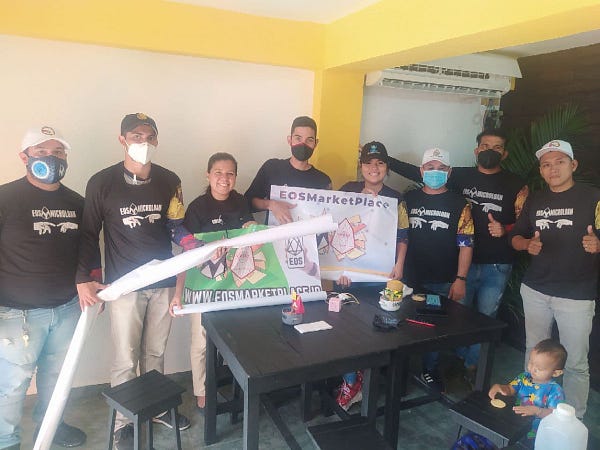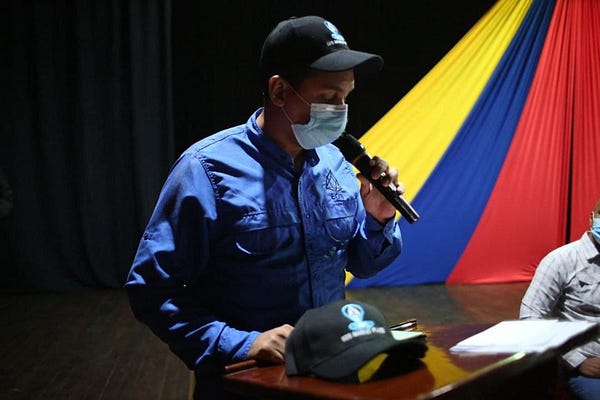 ---
EOSweekly is a roundup of recent news within the ecosystem. Unique needs and services continue to emerge as the advantages of blockchain technology are realized. Easy access to information becomes increasingly important for these expansive networks.
---
Follow Marco.
Learn how to earn…
Become part of our community.
Follow our socials.
Subscribe to our podcast.